Think outside the box!
Experiment with new materials and techniques, including fluid painting, acrylic pours, resin art and much more. Just remember—it's all about expressing yourself and having fun!
The world needs more art.
Explore Our Courses
Regular price

Sale price

$29

Unit price

per
Regular price

Sale price

$0

Unit price

per
Regular price

Sale price

$49

Unit price

per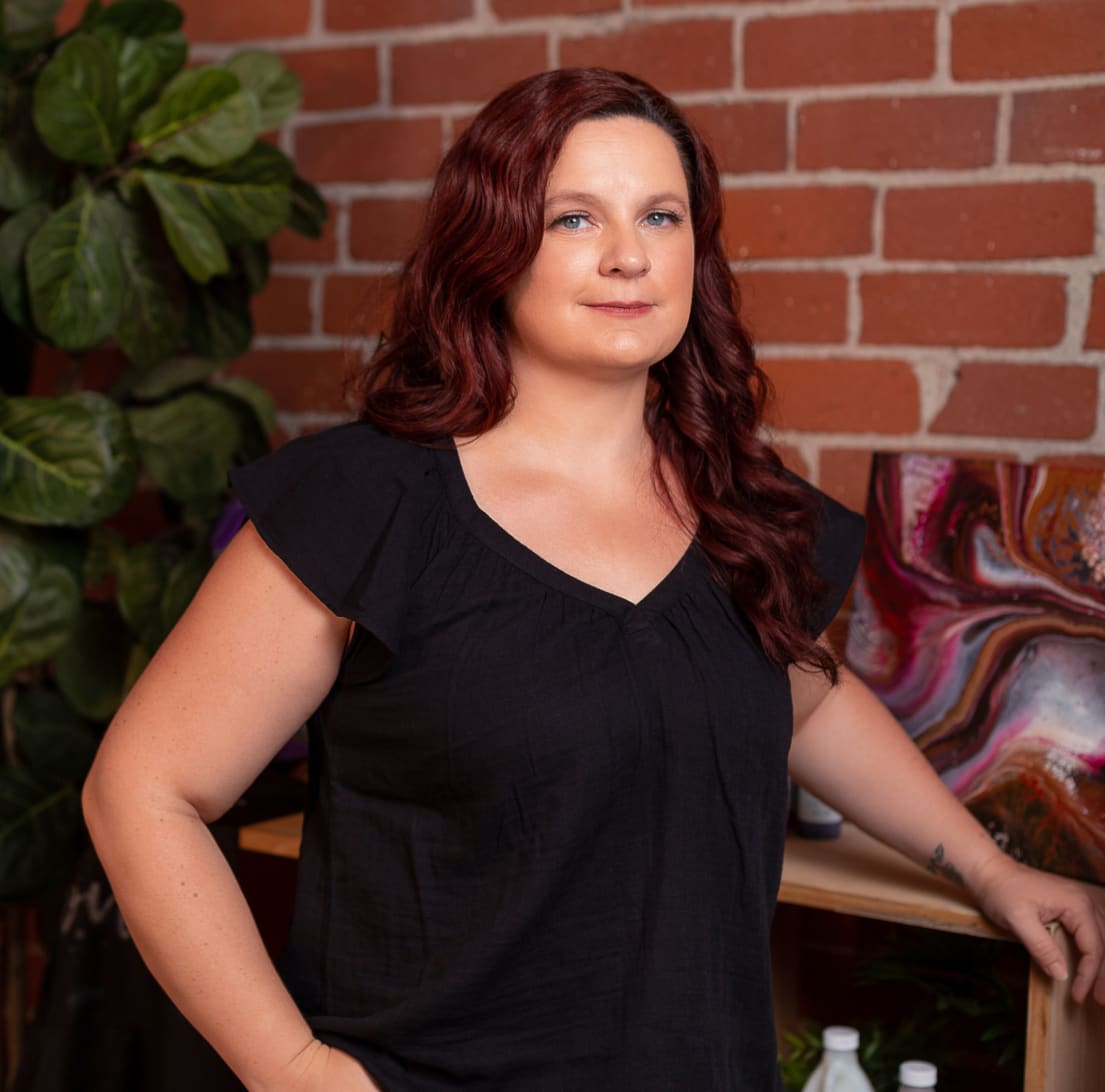 Mixed Media Girl: Meet Marcy
I've been creating art for more than 25 years now, and I can't honestly say that I find anything more rewarding than sharing my knowledge and skills with others. I created Mixed Media Girl because I'm a firm believer in the idea that the world needs more art. I've helped my students make everything from jewelry and candles to magnets and wine glasses, and I'm always on the lookout for new and exciting ways to share my creativity with the world.
"Mixed Media Girl (MMG) is an amazing instructor! She's easy to understand, tells you step by step so you can easily duplicate her instructions. Because of MMG's online course, I've gotten better at all aspects of color combinations to designs., and anything in between."
"I attribute my success to MMG and the many hours we spent online. She didn't know me but for sure I knew her more and more as the time for my art show drew closer and closer. And I consider it a hit thanks to the expertise, talent, personality, and love of art MMG has."
"Your course has helped me with a lot, I've always loved art and creating things but never gave it the time I should or wanted. Painting was never what I did (I liked drawing cartoons) but since I've started painting I so love it and fluid painting had been a challenge for me but I refuse to give up and keep pushing myself, practice, practice, practice."
"I was on the fence at first, but so glad I took the plunge...You won't be disappointed. I have learned so much from MMG."
"I got way more than I thought I would with this box!!! It came with tons of stuff, most of which I had been eyeballing in the shop. Definitely had more than $89 worth of supplies included!!!"
"The package was wrapped and sealed tightly. The colors in this group are beautiful, more beautiful in person. Do yourself a favor and purchase; you won't be disappointed!"